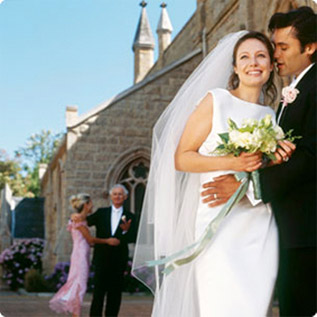 Affinity test
This exciting new assessment will help you to explore your personality and help you to think about what sort of relationship would suit you best. The test is a psychometric test, a scientifically validated way of measuring personality. The affinity test has been designed using the most advanced analysis of personality currently available. This means that your test results will give you an accurate analysis of your personality in three key areas of your life, providing you with your very own tailor-made love profile!
Your love profile
Part one of your love profile will reveal your value system, the things that you believe in and what matters to you. Our values give our life meaning and help us to pursue our goals. Romance without values becomes very confusing, so knowing what you care about deeply and what you are prepared to compromise on will help you establish what you are looking for in a relationship and how best to meet your needs.

The second part of your love profile will explore your outlook on life, your views on love and relationships, your style of loving and what works best for you in partnership. It also identifies your opinions on important life issues such as family, education, work, money and religion. Your test will reveal to you what you really think about love and relationships, commitment and fidelity and coping with routines.

The third section analyses your personality and the way you behave on a daily basis, which have an important impact on your relationships. It will identify the way in which you think, communicate and relate to others. When you have finished taking the test, you will discover many new insights about yourself, your life and what you are looking for in a partner.
Match up!
What is really exciting about the Affinity test is that once you have completed it, we can match you to potential dates by comparing your test results. Knowing how compatible you are will give you a head start in the dating game, confident that you are meeting people whose personalities are going to chime with yours, enriching the potential for love to blossom or for a soul mate to be found. matchaffinity.ie will provide you with a list of suggested dates who have the highest compatibility with your test results and who meet your saved search criteria. This means that you can be in touch with potential dates that live in your area, meet your ideal partner credentials and be well matched in personality.

Our test won't take the surprise out of dating. Although you can now meet a potential date with added confidence, knowing that already you are highly compatible, you will still discover new, fascinating and wonderful things about your date that cannot be captured in a test. The way someone talks, smells, moves and laughs cannot be condensed into a psychometric test (yet!) so don't worry, our test will not take the fun out of dating, it will simply optimise your chances of meeting up with the sort of person that you are more likely to resonate with.
Stay in touch
I am really looking forward to hearing from you over the coming months. Please send me any questions that you have. If there is a topic that you would like to see covered in our video chats, please also send me your suggestions. This site is specifically designed for you and we would like to be highly responsive to what you would find helpful and useful when thinking about your dating needs. In the meantime, we hope you enjoy filling in your affinity test. I certainly enjoyed taking mine and found the feedback it gave me accurate and very useful. When answering the questions, remember that you cannot change the answers you have given once you have completed the assessment, so take your time, but also be as spontaneous as possible, particularly if you are not sure which answer to give. If in doubt, follow your intuition rather than trying to come up with the 'right' answer. In our test there are no 'right' answers, all your responses will reflect your understanding of who you are, which means that automatically they will be the right ones for you. A whole new world of dating is about to open up for you, remember this site is here to support you and help you get the most out of it. You might want to check out some of the articles I have written to get you started. Good luck and happy dating!