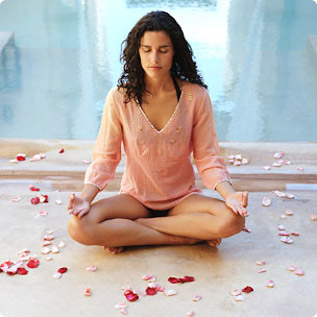 The venue is booked, the time is agreed… But what can you do to ensure the first date is memorable, easy and fun?
Don't worry if you're nervous about the first date, it's something we all go through and it's only natural to want to make the right impression. The best cure for nerves is preparation, so let's start there.
Prepare your outfit
Do this as early as you can. It will relax you, because if you try on everything you own and can't find anything to wear, you'll still have time to buy something new or book a personal-shopping adviser in a local department store for help.
What should you wear? The best first-date outfits are flattering and attractive but not too showy. Research shows that colours work better than neutral tones – men who wear blue are often seen as trustworthy and dependable, while women in pale pink are seen as attractive and good company. If those aren't your best colours, don't panic, you could still try to incorporate them into your outfit somehow, perhaps wearing a blue tie or a pink bracelet.
How you look is important, because it will affect how you feel and therefore how you act. So spend a bit of time getting it right. If you're really in a fluster (it can be hard getting ready to go out on dates again if you're back on the dating scene after a long relationship), ask a friend to come over and give you a second opinion. Then book a haircut and/or a manicure, or anything that will make you feel polished and attractive.
Prepare your conversation
Before the date, re-read your date's profile and any email exchanges you've had. This will make conversation easier as you will have all their likes and dislikes fresh in your mind. Also, if you're the type to worry about keeping the conversation going (and many of us are!), read the newspaper and catch the news so you can chat easily about current events. Don't panic about this – you're not preparing to be grilled on Newsnight! – but it's a good tip to stick to neutral topics if you're someone that is quite shy.
Think ahead
Just as you would if you were going on a date with someone you'd met in a bar or club, you'll want to tell a friend where you're going for extra peace of mind. Keep your mobile phone with you, and make sure you have enough money to get home. We'd advise against accepting a lift in a new person's car, so be sure to arrange your own transport there and back. And a glass of wine can help calm your nerves, but keep a clear head. Not only will it make you a better date, it's the best way to ensure you can evaluate your new date properly.
When you feel prepared, you'll feel calmer. Then the focus is just on enjoying yourself as much as you can. If you met on matchaffinity.ie there is a very good chance you will like your date very much, as we'll already have matched you on important factors like values and goals. But don't go along to the date expecting to meet The One – it's too much pressure. Instead, just focus on having an enjoyable evening. As you get ready for the date, think about other fun things you have coming up in your life. They'll be fun to talk about – and show you have a full, balanced life – but they'll also remind you that there isn't any huge *need* for the date to go perfectly, as your life is lovely already! Then leave in plenty of time so you reach the venue on time. Take a deep breath (it's calming), and walk in. We hope you have a wonderful evening!