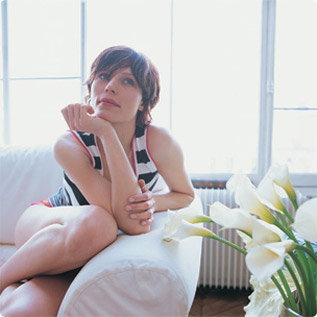 The simple answer is yes - definitely! Whilst internet dating is a fairly new way to find your perfect partner, it builds on - and improves on - methods of finding someone special that have served us well for centuries. In years gone by, people would be introduced, maybe through friends or family, to someone who lived in their village. They'd court for a while - perhaps by going to the cinema or to the local pub - before settling down and setting up house just a few streets from their family homes.
Modern ways
Nowadays, our lives are very different, but when it comes to finding a relationship that lasts we still need the same things - a 'village' of possible partners with similar interests and values and a 'courtship' to get to know each other slowly and safely. So, where do websites come into all this? Why can't we keep using the age-old methods that have worked for generations? As our lives have changed, we've moved away from the close-knit society we once had and so it's no longer easy to bump into people at the village well or in the post office. As that's happened, work lives have got busier, and so there's also less time to meet new people. In addition, the rising divorce rates mean that many people need to search more frequently for new relationships.
More partners online
All this means that a new way of meeting like-minded potential partners is needed - and that's where matchaffinity.ie comes in! The site is the modern-day equivalent of a 'village', where you can be in contact with a large number of people - of all ages and backgrounds- who are actively looking for a relationship in your local area. Whilst the old-fashioned method left you hoping Mr or Miss Right would drift past your door, matchaffinity.ie and the affinity test help you work out right from the start who is most likely to be your one in a million - using research based compatibility testing. You can safely approach as many - or as few - possible dates as you like, as the secure system will ensure that your personal details are never revealed.
Courting online
Then, you can do the online equivalent of 'courting', getting to know members better at the click of a button - much more fully and in a more in-depth way than hooking up in a club. And, unlike more traditional dating methods, you can call on expert advice from the matchaffinity.ie coaches to help you make the right choices.
Maximise your chances
So how can you maximise your chances of finding someone special? First, make sure your profile is the best it can be - include a photo and spend some time checking that your personal ad says everything you want it to. Also make sure you complete the affinity test, to find an individualised list of members who best suit you; and even if you're not immediately attracted to anyone on the list, use the wealth of information in the personality report to help you run your own, customised search. Finally, be proactive - making the first move will up your chances of success. Of course you need to make the choice that is right for you. But - because you get a huge choice of potential partners in the online 'village', and because you get time and support in order to 'court' them, there's actually more chance of meeting someone special on a dating website!